This newsletter will provide writing tips and creative inspiration from the author of Sun God's Treasure and other bestsellers. Additionally, upcoming events such as speaking, tours, and so forth will be listed.
Due to the COVID-19 pandemic, in-person speaking is difficult. However, thanks to technology, I can still reach out to people and have great creative sessions.
To inquire about my rates and availability, drop me a line.
Let's consider an example. Anyone can be creative. We get so beat up by the world we often do not think about it, but you can be creative. A few of the things you will learn in this session:
Get away from the digital, i.e., when you have a great idea or creative premonition for a character or book, write it down in an always with you note pad. If you do not, the inspiration you just had will be forgotten.
Learn how sharing and discussions with others develops a more innovative mindset.
Think of new, innovative ideas as a synthesis or intermingling of past ideas.
This is a great talk for a broad audience of people with different skill sets and abilities. And, if you do not think you're creative, you're wrong. I'll prove it to you.
Another example: Create Habits
How do you write? When do you write? There are many ways to be a successful writer, but it takes planning. You must have repeatable daily habits to obtain long-term success and, you need to stay focused, resilient, and creative whether it is good times or bad. A few of the things you will learn:
How do you disconnect from the world so you can connect with yourself? Spend more time on your creative writing.
Set a goal for how many pages you will write each day and stick to it.
Simple tips to recharge and recapture your attention
The best way to develop characters for your stories.
What is your research strategy for your book? Make it real.
This is a great talk for writing teams losing focus and in a rough patch or individuals in need of a booster shot to increase creativity.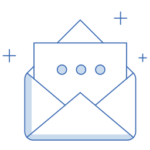 Join the mailing list for news, books, free book excerpts, and great stuff coming.