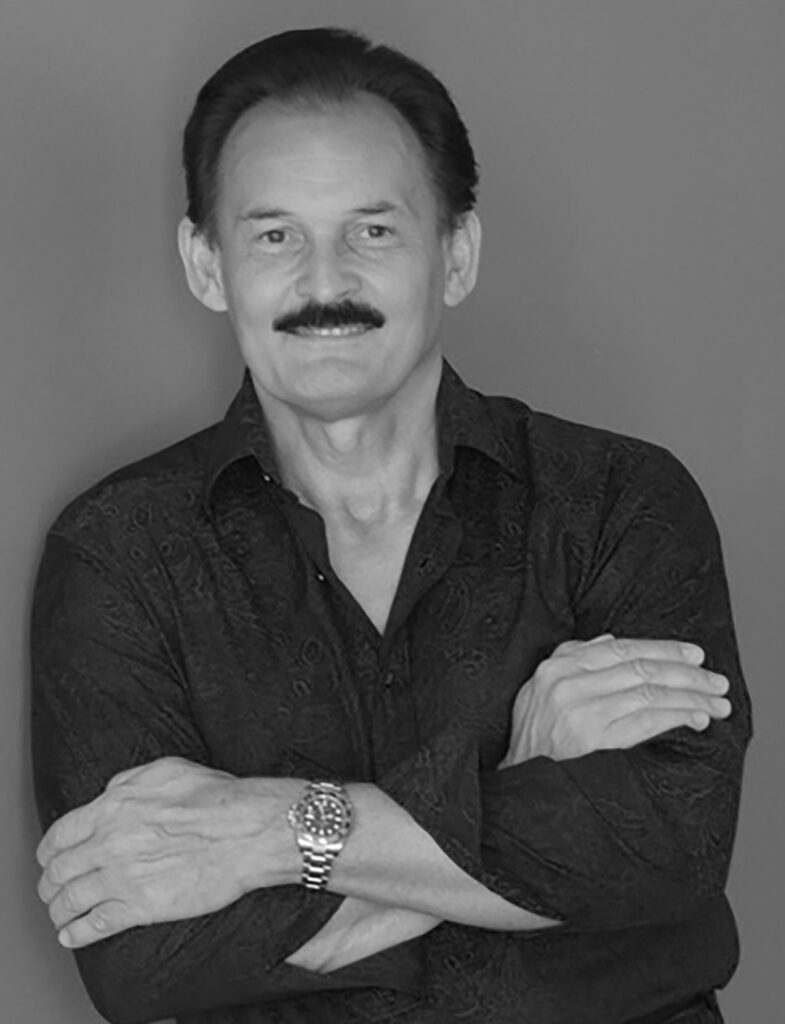 Dr. Tindall grew up on Big Cypress Reservation in the heart of the Florida Everglades. As a boy, he and his brothers and friends earned money wrestling alligators for tourists and from training horses for Jackman and Mills Ranches. He has worked in a variety of positions including vice president for a large consulting firm and chief technology officer, an operator, and is an honorably discharged veteran. James holds B.S., M.S., Ph.D., and M.A. degrees ― the latter in International Security Studies from the United States Naval Postgraduate School.
Growing up his heroes were war chiefs and James Bond. He yearned to imitate Ian Fleming and 007. When he was in the military and afterward, he was surprised to get his chance, working against field operatives from various countries in Eurasia (it is taboo to name those countries) with a pistol, knife, and camera. It was not as glamorous as depicted in James Bond and other spy movies. Afterward, he gravitated to more normal work. Always the workaholic, his typical day is 18 to 24 hours.
In college he took a creative writing class from a great professor who urged him to become a novelist. He had always wanted to do so but put it off believing he could do it later in life. His professor was disappointed. He earned his PhD in physics and engineering and entered a variety of work paths that threw him into all kinds of arenas, but he could not escape writing, from manuscripts and books to editing hundreds of others, including winning the Outstanding Writer Award.
Because of Dr. Tindall's expertise, he was called to serve as team lead in the Middle East Peace Process for energy and water-security tactical and strategic processes and issues for Jordan, Israel, and the West Bank (Palestinian Authorities). He also worked extensively in these areas nationally, in China with various ministries, Europe (Germany, Hungary, and Romania), and Latin America with the Ministries of Civil Defense in El Salvador, as well as large city governments in Brazil, Chile, Guatemala, and Nicaragua through conference workshops and executive training seminars.
Due to his heritage, he has also worked extensively with Native American tribal groups, primarily in economic development and resiliency and sustainability issues, as well as Homeland Security and critical infrastructure key resources (CIKR). More specifically his expertise relates to how complex system failures affect large-scale economic, ecosystem, sustainability, and security issues and developing solutions for those problems. The BP oil-well blow out in the Gulf of Mexico is an example. Additionally, he authored, along with co-author Dr. Andrew Campbell, the first textbook in water security.
His practical knowledge and experiences encompass a wide range of disciplines, as well as many accomplishments as an entrepreneur and businessman, having founded multiple businesses. He is most fondly known by his students and friends as "the man who never sleeps."
Jim, as his friends call him, is currently working on his 13th book, his fifth novel. To put it in his words: "It is something that I enjoy very much. In my past careers, I got seriously involved in fitness and nutrition and in teaching college students after my day job, as well as combat survival and training, plus other things. To date I have served as major professor for 62 M.S. and PhD students, taught over 18,000 hours in combat martial arts, written over 60 peer-reviewed journal articles, and performed extensive work relevant to global, homeland, and national security and interdependencies with water, energy, and food security and their supply lines. I have left all that behind to continue writing novels."